docadoc
Medical discussion, announcement and document sharing for health professionals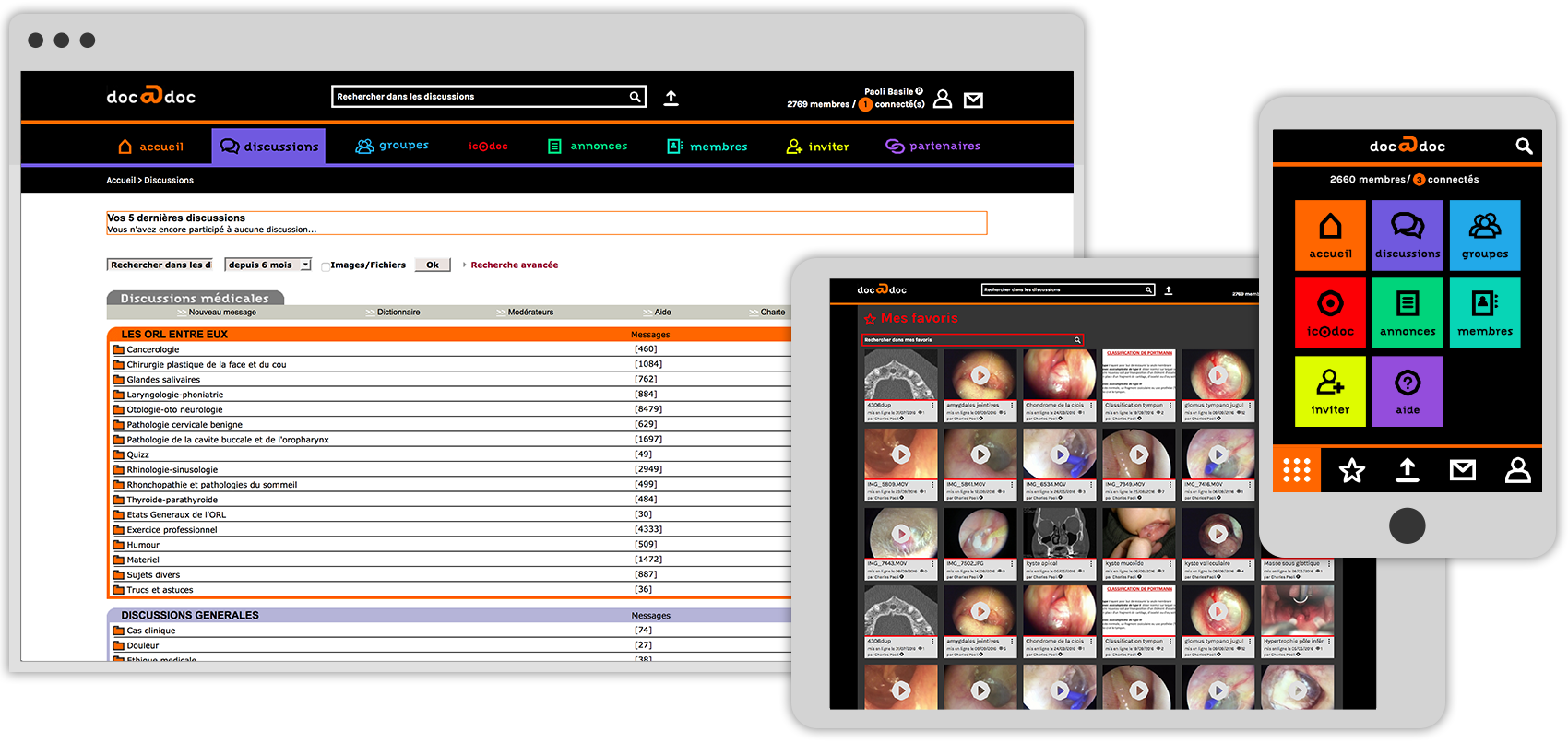 FORUMS OF DISCUSSIONS
The forums are organized by multidisciplinary themes and by specialties.
Discussions are moderated before publication.
Many options for receiving discussions are offered so as not to be inundated with mails.
ICODOC
Medical Document Sharing Library:
Pictures, photos, videos, presentations ...
You can create your folders.
The documents are classified by specialty, sur-specialty and by anatomical regions
GROUPS:
Create your groups in a few clicks to discuss and share documents, including private ones, with your members
DOCADOC consists of a set of groups: groups related to your specialty, public groups (multidisciplinary), private groups.
ANNOUNCEMENTS:
Post your classified ads: replacements, used medical equipment, congresses ...
A mail summarizing the new announcements of the week appears every Monday morning